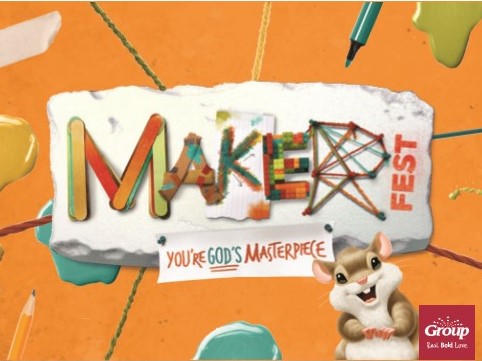 JOIN US AS WE EXPLORE MAKER FEST!
Get ready for a night full of fun!
Tuesday, October 31, 2017 starting from 7pm.
Children 2yrs-gr6 are invited to come!
Newcomers and children younger than JK come for free.
Jk to Grade 6 is $5 per child.
Ages 2 to Grade 2 must be with their parents at all time.
Grade 3 to Grade 6 can be supervised in groups of 6. 1 'adult' with 6 children.
Parents must find this 'adult' themselves. Parents must write down the name of this 'adult' on the registration form.
Register Now! Please contact Pastor Angelina Hung (ext 276) or email: LBCchildren@logosbaptist.org
10月31日(週二) 晚上7:00在本會運動場舉行「Fall Fest」活動,歡迎兒童及家長一起參加,將於10月15-29日接受報名,費用: JK-Gr.6 兒童每位$5,JK以下及新朋友免費。查詢請聯絡吳麗蘭傳道Pastor Angelina(內線 276)或電郵至lbcchildren@logosbaptist.org。